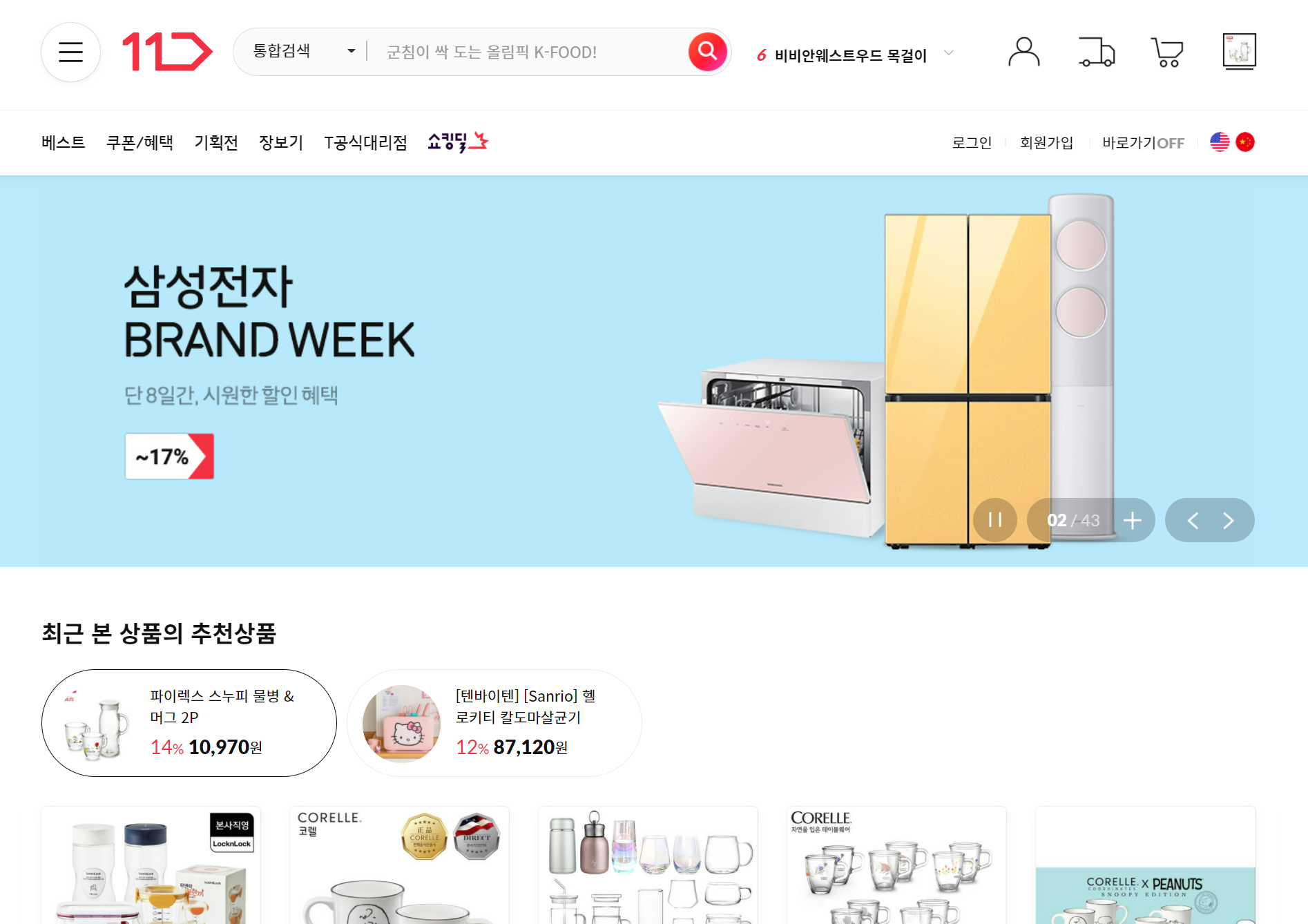 How To shop on 11Street- introduction
You can shop from 11Street online store. KoreaBuyandShip helps you with Korea online shopping. Simply you can submit our order form so we will buy them and ship internationally. 11Street does not offer worldwide shipping. We will also help you with worldwide shipping from Korea. We will help you buy from any Korean online shopping malls. Here we will go through how to buy from 11Street . 11Street is one of one of major online shops in Korea. Most Koreans use 11Street when do shopping online. You can find anything in Korea. There are also most sellers in 11Street than other shopping malls. KoreaBuyandShip can help you buy from 11Street and offer worldwide shipping. We will go through how to buy from 11Street .Buying Service,  Package Forwarding, Online Shopping Assistant
how to translate korean website
How To Shop On 11street- translation

Buy From 11STREET – Before explaining on how to buy from 11Street , 11Street is in Korean language. So we recommend you using Google Translator. Usually chrome is the best browser for google translation. However, you can use other browsers such as Safari , Firefox, Microsoft edge. We have instruction on how to use google translator. Also you can follow steps of how to translate website language with video. We linked a video on how to translate language of any Korean website on our website.So you can easily use translate Korean website and enjoy Korea online shopping.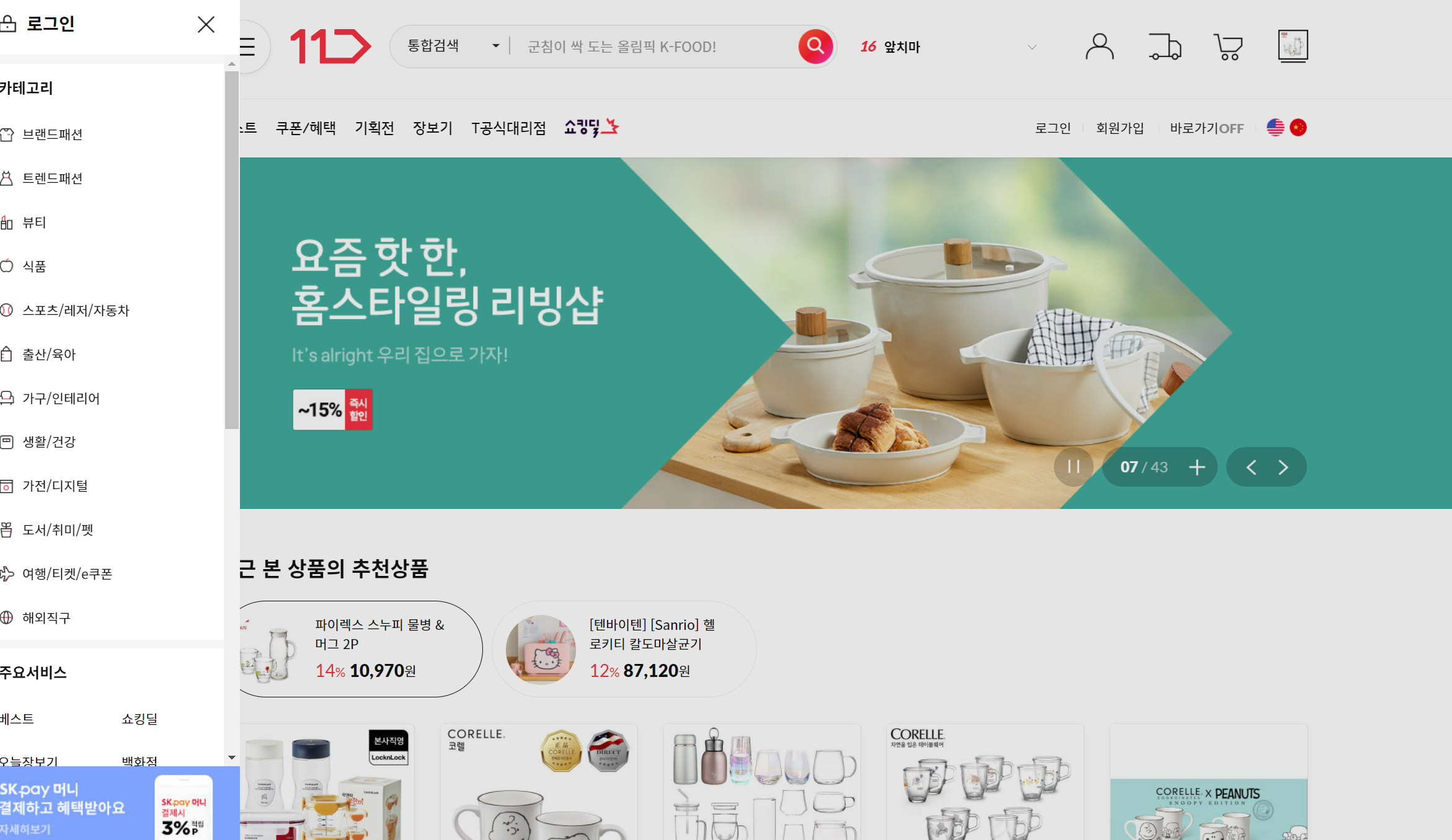 How To Shop On 11street- Shopping page

Buy From 11STREET – Once you get to shopping page, you can see categories on the left side. On the above, you will see rocket delivery, gold box, event of coupon. Click on the left category, first for fashion clothing section. There are women's clothes , underwear, sleepwear. Men's clothes, fashion, underwear, sleepwear. For miscellaneous section, there are shoes, bags, wallet,  sunglasses, accessories. For skincare section, there are skincare, makeup, cleansing, mask pack, sun care, body care, hair, nail products. For electronics section, there are notebook, cell phone, camera, speaker, kitchen appliances. For interior section, there are bedroom, living room, kitchen furniture and interior goods. For baby and kids section, there are diapers, powdered milk, baby clothes, car seat, skin and body care products. For food section, you can buy anything sealed in a package. No perishables are allowed to ship overseas. Snacks, drinks, processed food, vitamins are allowed. 
Shop On

11street Korea Online
Buy From 11STREET – You can search for any products you want to buy. You will see photos, product title, price, product reviews. You can compare which one is the best one you are looking for. You can sort by price lowest or highest , recently listed products, and have most reviews.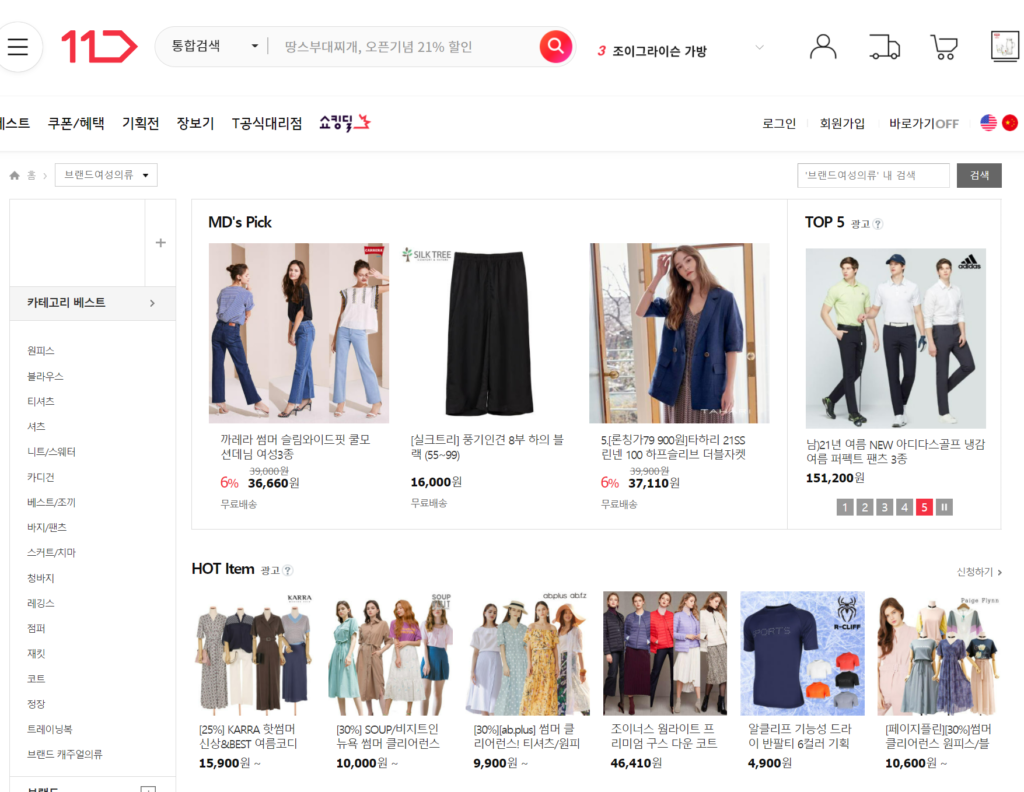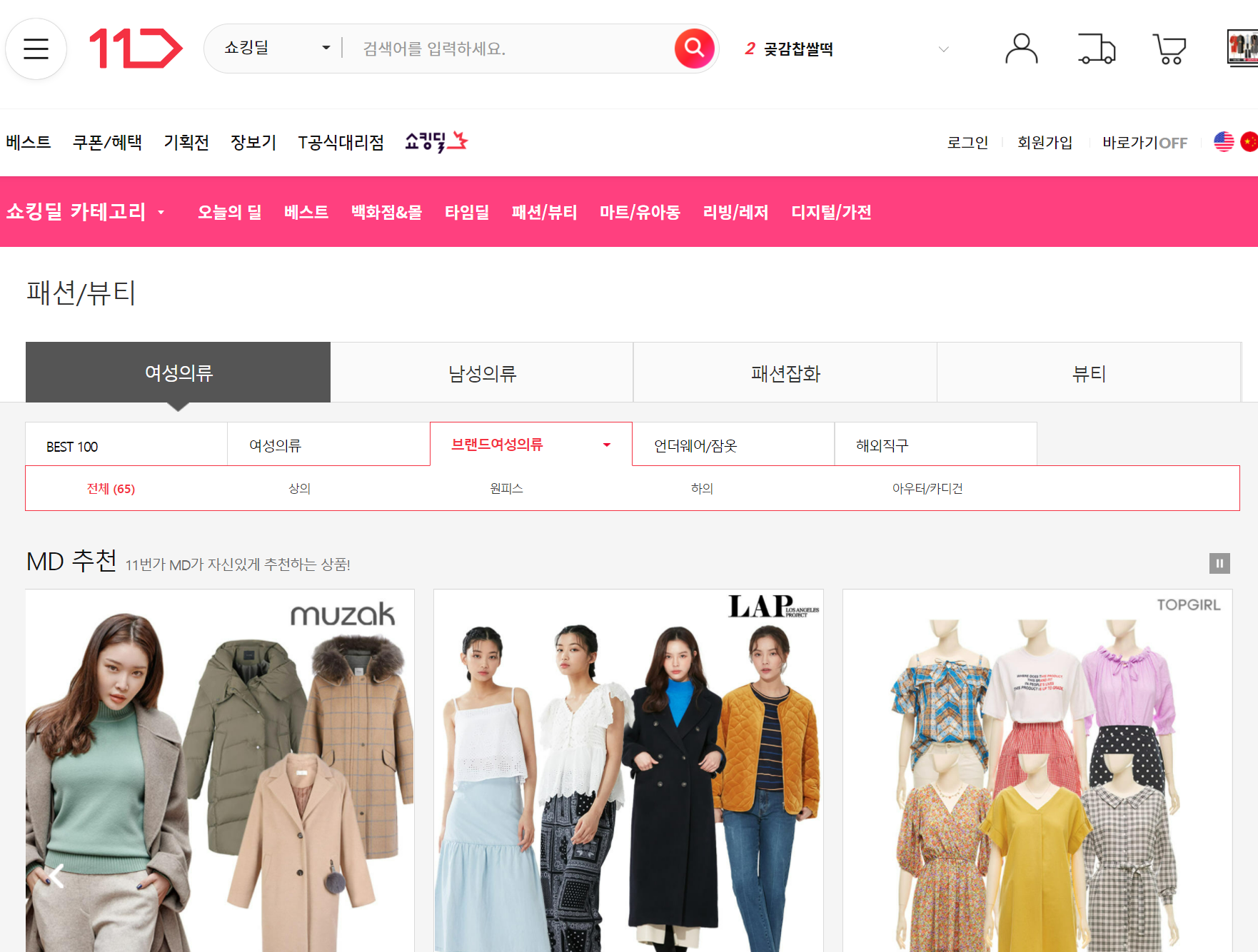 How To Shop On 11STREET- Shopping page

Buy From 11STREET – 11Street supports with each categories for products. For example, for women's fashion there are t-shirt, hoodies, blouse or shirt. Dress, pants or leggings, Skirt, Sweat pants, knit. Outer, underwear or sleepwear, sport clothes. Shoes, bags. You can also sort products by brands. 
copy and paste 3 informations
Buy From 11STREET – Now you finally decided what product you are going to buy. To use our buying service, you will need 3 information. First, website link of the product. Second, product option such as color or size. Third, Quantity you would like to order. You can copy the website link and paste it into our buying order form.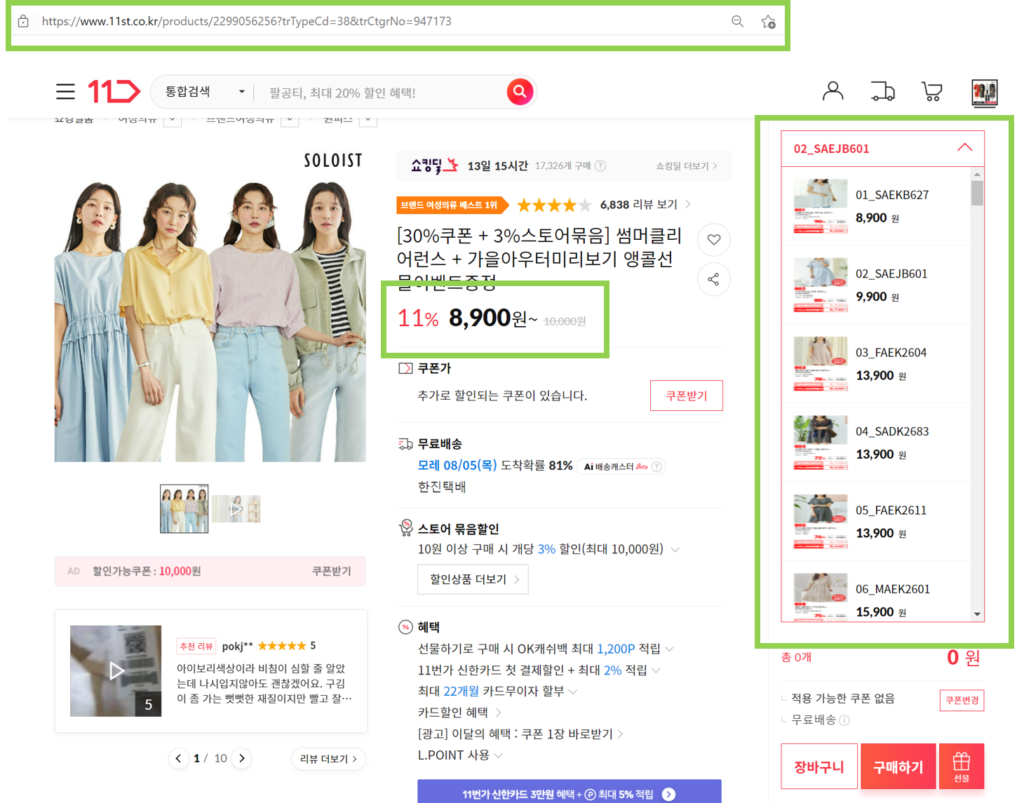 submit buying service order form
Buy From 11STREET – Now you can submit our order form to buy from 11Street . Write in your name, email. You can choose what shipping option to use. We offer from economy shipping to expedited shipping options. You can use economy shipping option if it is not urgent and you can wait for delivery. Expedited shipping takes 4~7 days to arrive if you need the package early. You can also pay by your preffered currency. You can pay by Paypal, TransferWise, Korea bank transfer. Fee is different for every payment method. So you can paste the website link into the order form. Also item name, option(size/color), quantity to order. You can add as many items you want. Press submit order button to order. 
Buy From 11STREET – After submitting order form, you can submit address form. This is your shipping address. This address should be correct so the package does not arrive at wrong address. You can fill out this form if you are first time using our service. If you have already used our service before, there is no need to submit address form again. You can add more items to the package anytime after submitting order. You can save shipping cost by shipping your items all together. Combined shipping cost is cheaper than shipping packages individually.
worldwide shipping from korea
 Buy From 11STREET – KoreaBuyandShip offer worldwide shipping from Korea. We are partnered with shipping or forwarding companies. We suggest best shipping company and option for your country and time manners. Not only DHL or Fedex is the best shipping company. Shipping cost can be cheaper by other shipping companies to your country. We will find best shipping option for you. 
KoreaBuyandShip helps you buy from any Korea online shopping malls and ship internationally. Korea shops usually ship only in Korea not internationally or require expensive international shipping cost. KoreaBuyandShip is  Online Shopping Assistant and works with partner shipping companies for you to pay the least international shipping cost. In case you would like to buy from not only 1 shopping malls, but to buy from more than 2 shopping malls. We combine items from Korea shops into one package for you to save international shipping cost by paying only once. We offer Korea buying service. Now you can buy from any Korea shopping malls with cheap, various international shipping options. You can use economy shipping, standard shipping, expedited shipping options for your preference. 
KoreaBuyandShip helps you buy from any Korea online shops and ship internationally. Now you can use our Korea proxy online shopping service, Online Shopping Assistant. Our Korea online shopping service is simple. All you need is 3 information. Korea shopping mall website link/url, item name, option name(color/size). After fill out our order form and shipping address form, we will contact you with order details and price quote. You can make a payment for items then we will start buying your requested items. Once items all arrive at our warehouse, we will let you know with item photos and international shipping cost. You can choose international shipping options from economy shipping to expedited shipping. Once shipping invoice is paid, we will ship your package along with tracking number so that you can track your package.